E-Ports
Bringing solar power & battery storage to your parking bay
Designed to harvest & store solar electricity to minimise reliance on the grid
Fits almost any hardstanding or compacted surface
High quality, durable product designed to last a lifetime
Minimal maintenance
Quickly installed and easily relocatable
Gives the best value for power storage and power production
Can be wired into the consumer unit of a typical home by an approved mcs registered electrician
Specially designed legs sit on recycled rubber mats to not damage existing paving or surface finishes
Can be installed in one day, leaving the installation for an electrician to connect the following day
Option 1
Car Zed E-Port with 8 solar panels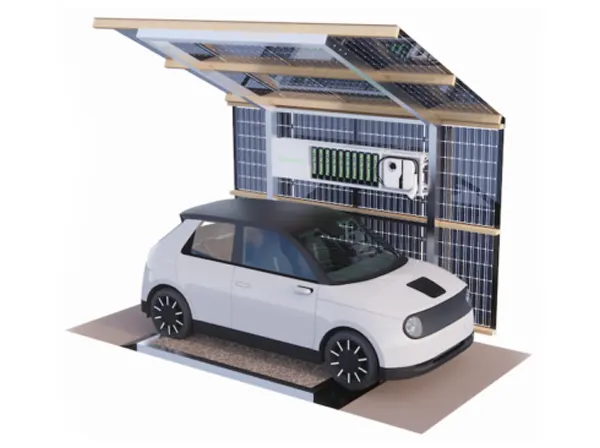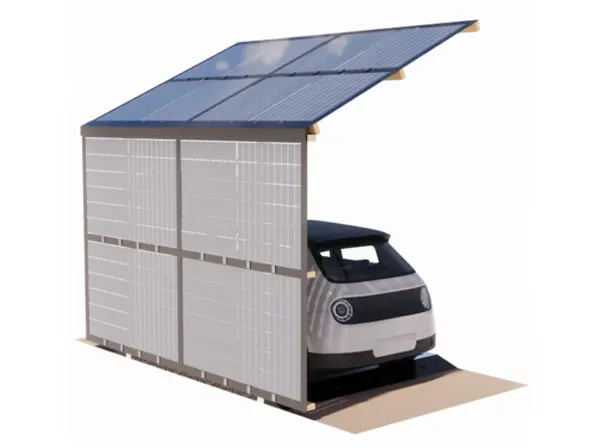 Number of SEB Batteries: 10
Number of BIPV Panels: 8
Power of each Panel: 445w
Total Power: 3,560w
Annual energy output: 2,946kwh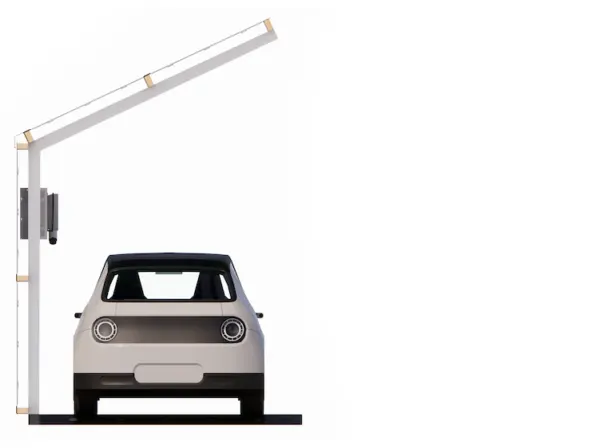 Width-2500mm
Length-2500mm
Height-3800mm
Option 2
Bike ZED E-Port with handles & 8 solar panels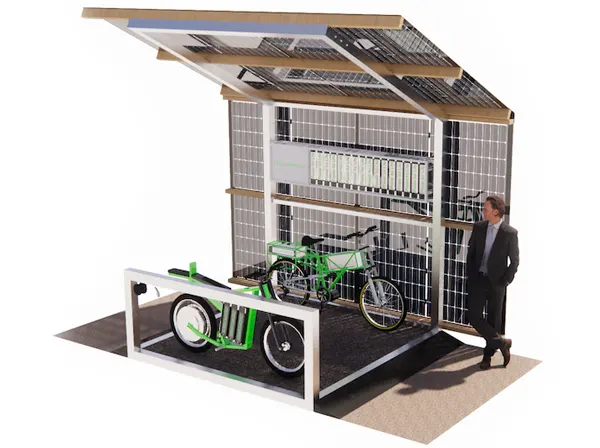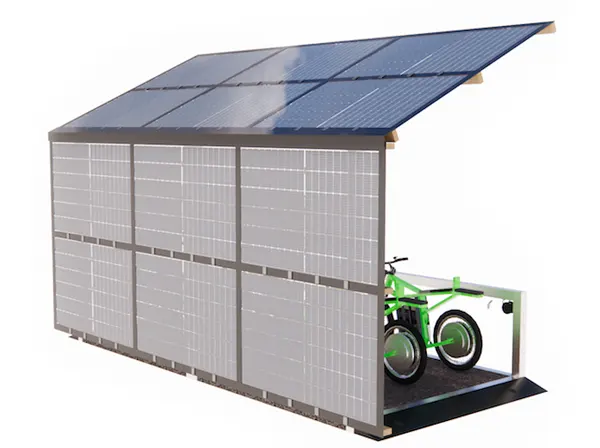 Number of SEB Batteries: 16
Number of BIPV Panels: 8
Power of each Panel: 445w
Total Power: 3,560w
Annual energy output: 2,946kwh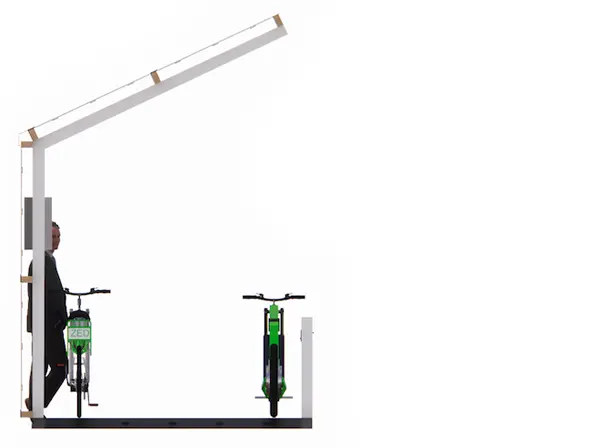 Width-2500mm
Length-2500mm
Height-3800mm
Option 3
Bike ZED E-Port with long handles & 10 solar panels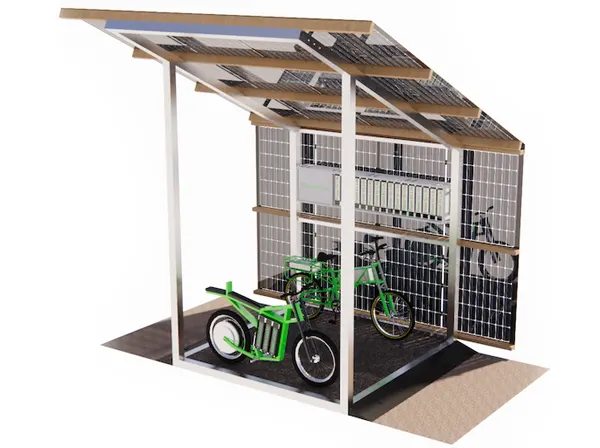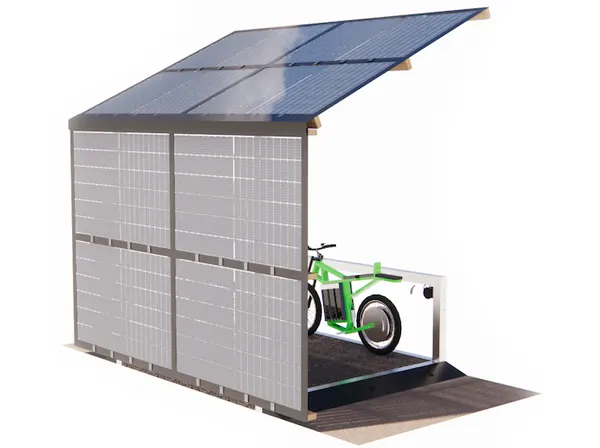 Number of SEB Batteries: 16
Number of BIPV Panels: 10
Power of each Panel: 445w
Total Power: 4,450w
Annual energy output: 3,821kwh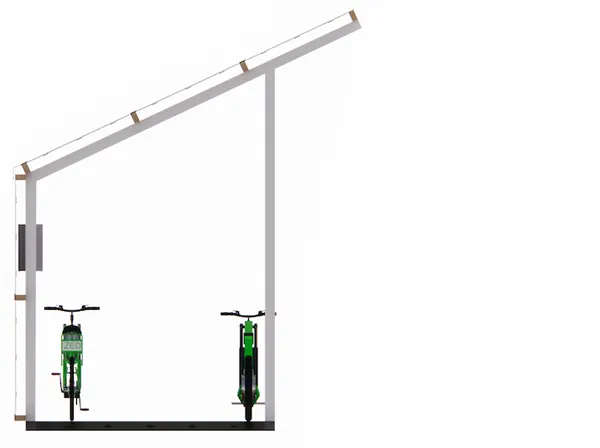 Width-2500mm
Length-2500mm
Height-4400mm
Option 4
Car ZED E-Port, parallel to long edge with 8 solar panels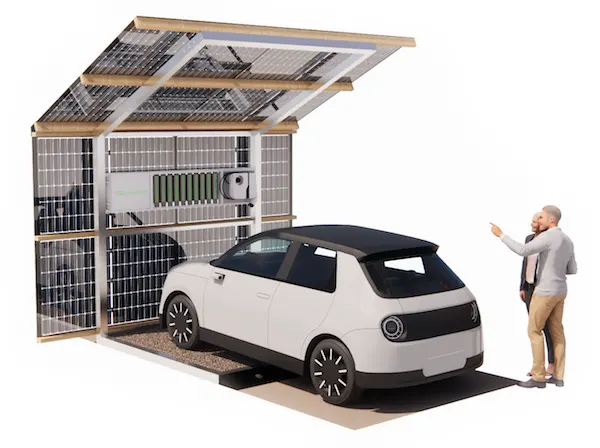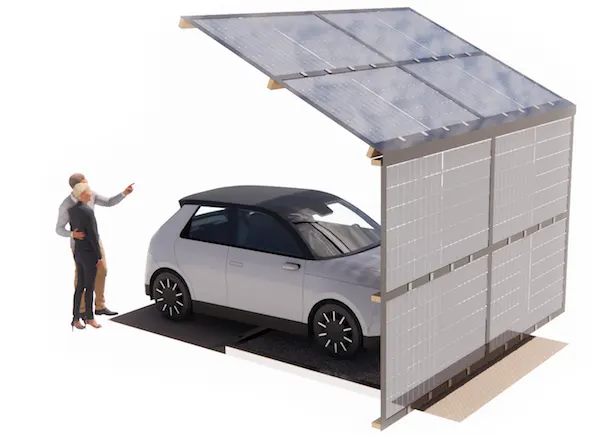 Number of SEB Batteries: 10
Number of BIPV Panels: 8
Power of each Panel: 445w
Total Power: 3,560w
Annual energy output: 2,946kwh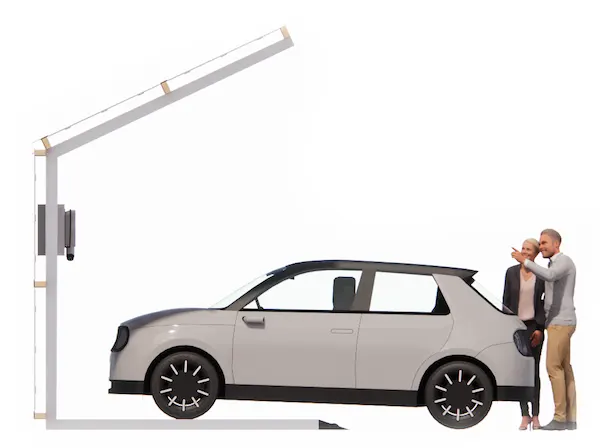 Width-2500mm
Length-2500mm
Height-3800mm
Option 5
Bike ZED E-Port, parallel to long edge with 8 solar panels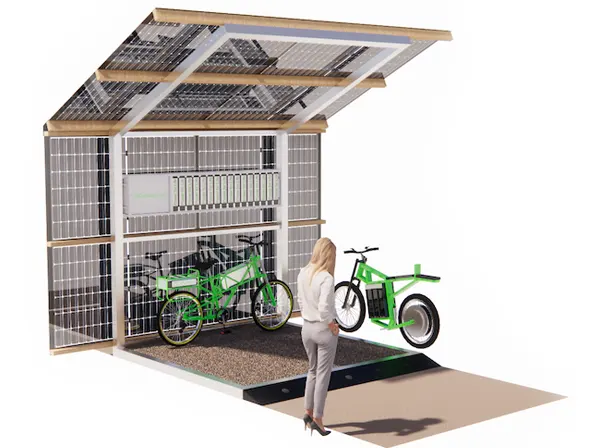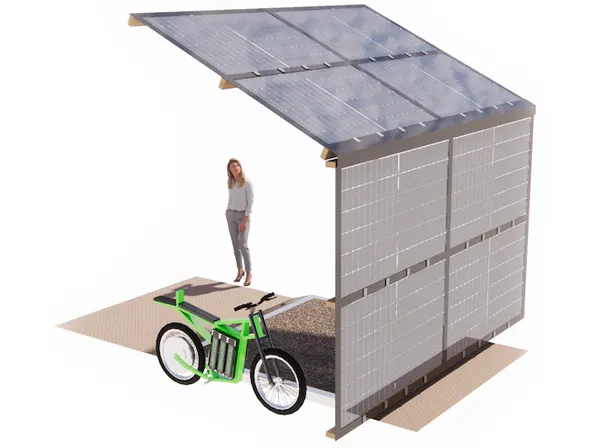 Number of SEB Batteries: 16
Number of BIPV Panels: 8
Power of each Panel: 445w
Total Power: 3,560w
Annual energy output: 2,946kwh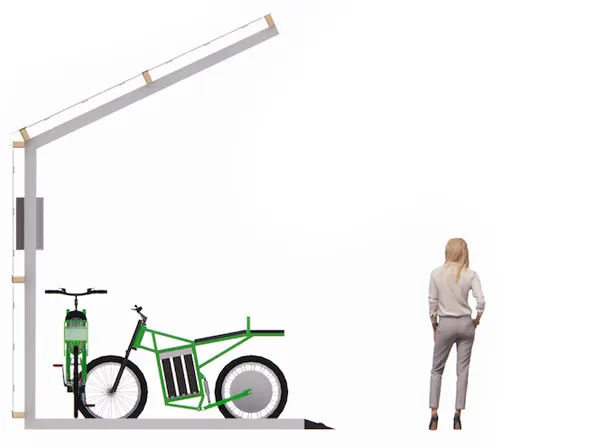 Width-2500mm
Length-2500mm
Height-3800mm
Option 6
Bike ZED E-Port, long platform with handles with 12 solar panels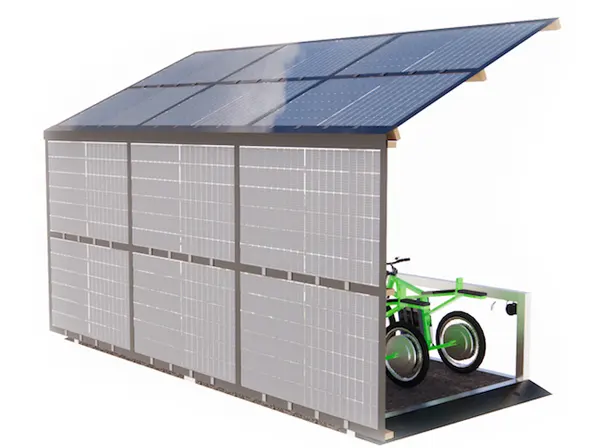 Number of SEB Batteries: 37
Number of BIPV Panels: 12
Power of each Panel: 445w
Total Power: 5,340w
Annual energy output: 4,420kwh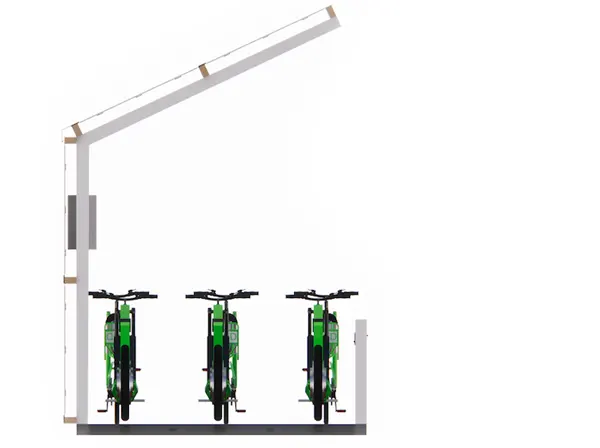 Width-2500mm
Length-5000mm
Height-3800mm
Option 7
Bike ZED E-Port, long platform with long handles with 15 solar panels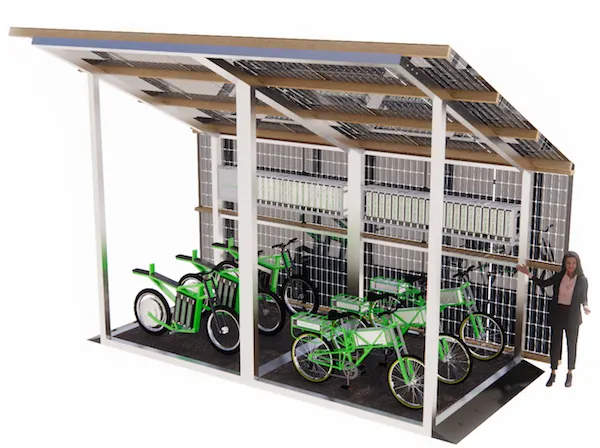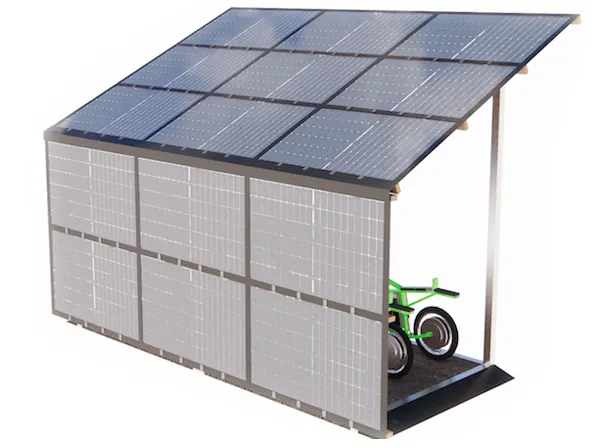 Number of SEB Batteries: 37
Number of BIPV Panels: 15
Power of each Panel: 445w
Total Power: 6,675w
Annual energy output: 5,726kwh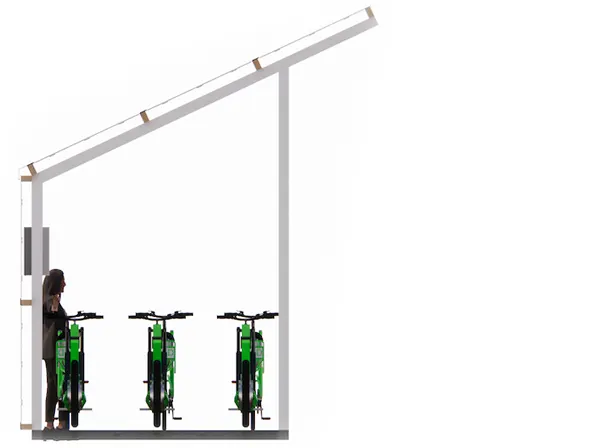 Width-2500mm
Length-5000mm
Height-4400mm
Option 8
Car ZED E-Port, long platform with 15 solar panels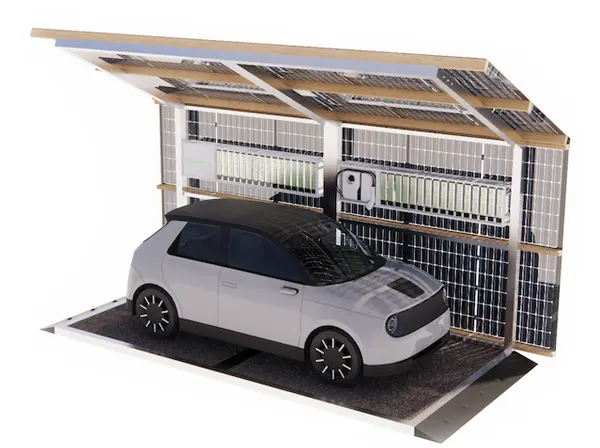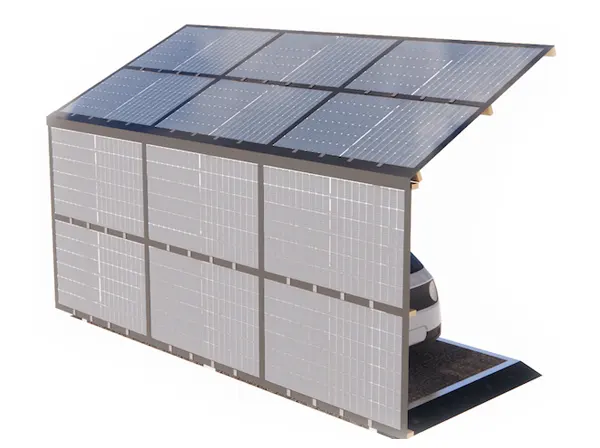 Number of SEB Batteries: 32
Number of BIPV Panels: 12
Power of each Panel: 445w
Total Power: 5,340w
Annual energy output: 4,420kwh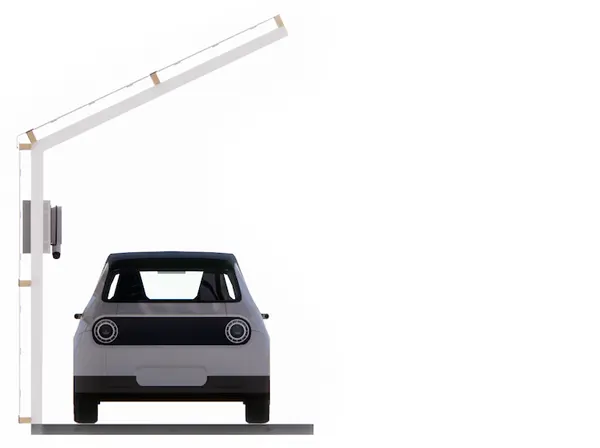 Width-2500mm
Length-5000mm
Height-4400mm
Electric vehicle charging and off-grid energy for your home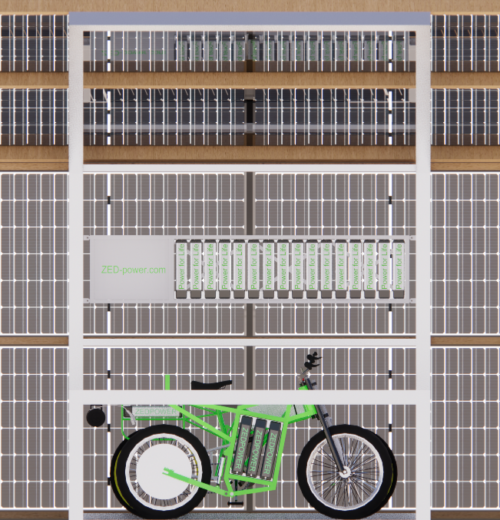 The E port has been designed to harvest and store solar electricity to minimise reliance on expensive grid electricity.
The hot dip galvanised steel and timber e port has been constructed to fit almost any hardstanding or compacted surface that cars can park on.
It is a high quality, durable product designed to last a lifetime with minimal maintenance and is quickly installed and moved if changing home.